I wanted to let you guys know that one of my favorite games in development is now on Steam Greenlight!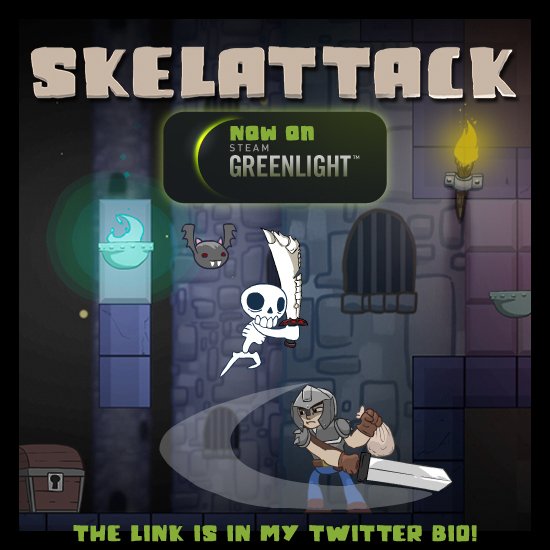 Skelattack is an extremely well made platformer with very smooth controls, satisfying combat, attractive environments, and a neat concept at its core. Perhaps best of all, you don't have to take my word for it, as a very polished and fun demo is already available!
You can download it here to give it a try!
It's a blast to play, and there's a solid variety of gameplay with the different sorts of spells you can learn and the different kinds of enemies. It's one of the only single player games that I've played through in the last decade, which should give an idea of how highly I regard this game.
For those of you who follow me on Twitter, you've seen me Tweet about Skelattack's creator, David Stanley, and he's an exceptionally sharp and talented game developer. He's actually been a great source of advice and help to me via emails, too, and he's really been tremendous in supporting Outer Colony. I recommend that you guys follow him
on Twitter @Dave_Draws
, try out the Skelattack demo, and vote for Skelattack on Steam Greenlight!