I just wanted to let everyone know that I'm sorry for having not posted in a few days!
I've been working extremely hard preparing promotional materials for Outer Colony over the last few days. I'm working with a video editor to produce a trailer, so the whole weekend has been spent capturing dozens of hours of gameplay footage and building some awesome colonies. I've found and fixed a whole bunch of new bugs, too, so another improved release should be coming shortly. It's been a blast playing OC and getting this all together, but it required my full attention, and I just haven't had a spare minute.
On the bright side, I'll aim to be back in action on the boards tomorrow, and some exciting Outer Colony news should be on the horizon. In the meantime, here's a pretty neat screenshot of the colony I've been building all day yesterday and today: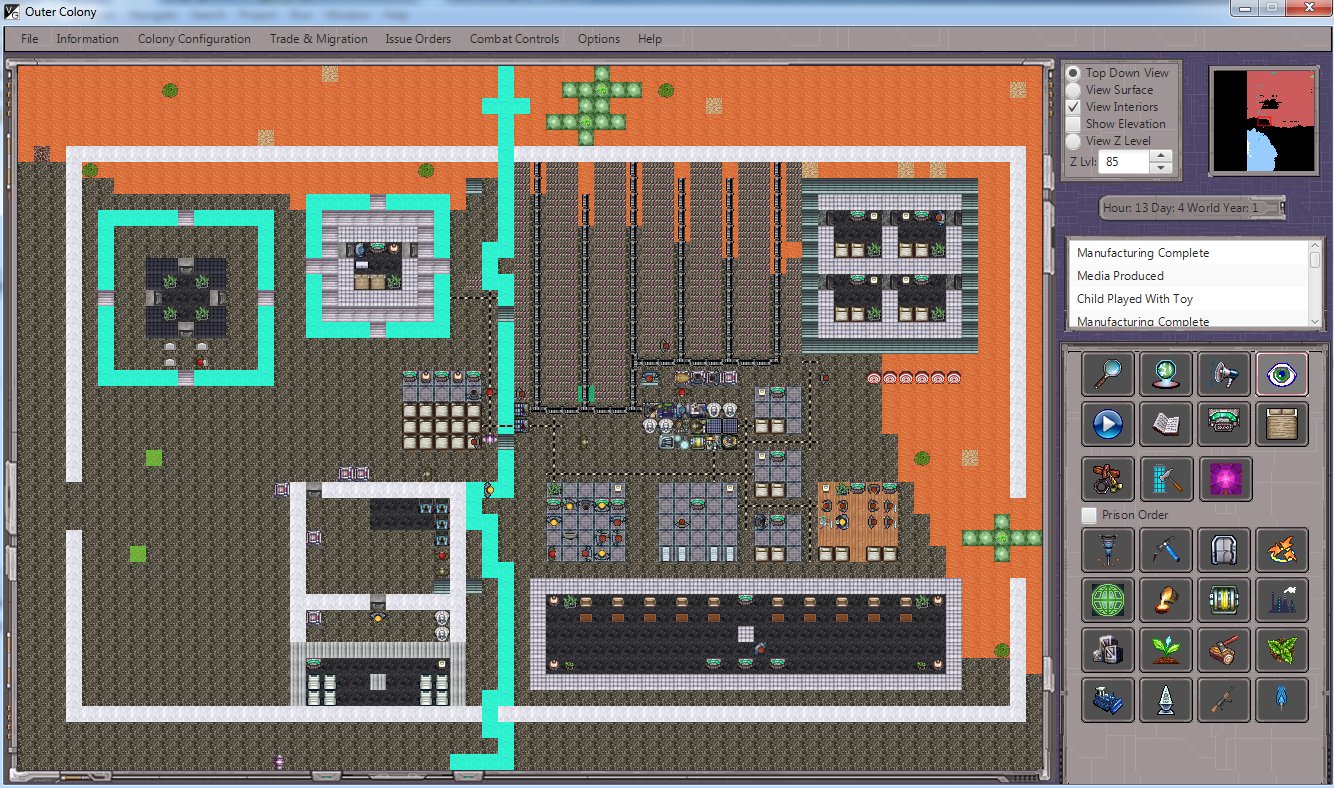 Sorry again, and I'm looking forward to replying to all the great stuff you guys have been posting!